·
Distinguished SOTW Member, Forum Contributor 2007-
alto: 82Zii/Medusa/Supreme, tenor: Medusa, bari: b-901, sop, sc-990
Discussion Starter
·
#1
·
Here are photos of some sax modifications I made using Sugru. People have asked about my Keilwerth sx90. I decided to also show the Selmer USA Omega "hacks" and explain what I was trying to accomplish.
First up; the Selmer USA. Photo #1 is a stop on the high E palm key. That key touch seemed unnecessarily long so I shaped a new stop so the hand would not have to slide so far. This makes for less wasted motion. Photo 2 is the pants guard. The edge of that tended to get caught on clothing. Not any more. The former sharp edge is now thicker and softer. Photo 3 is a cushion placed on the keyguard next to the right-hand thumb rest. My thumb was getting irritated rubbing on that metal guard. Now it has a soft place to rest. Photo 4 is a finger stop on the low Bb. This does a similar job as the Oleg Bb stop. It gives a more secure place for your little finger to sit and saves wasted motion. I'm very pleased with how this one came out.
Now on to the Keilwerth SX90R. Photo 5 shows the right hand stack keys F, E and D. German-made JK saxes are known for feeling "too big" for some players. Many have said they are built for people with large hands. I decided to try and make it more ergonomic. The first thing to do was remove the pearl key touches. As nice as they look, they are simply too thick and angled wrong. (I also tried some thinner pearls, but the overall feel was still not right.) After removing the pearls, I fashioned new F and E touches. These don't look very pretty because I was new at using Sugru. I angled them so that the part nearest the hand is thinner than the part near the bell. (To be clear, there are no pearls now on F, E and D.)
The original D touch was simply unacceptable in it's placement. It's the worst part of the key design on the horn. Photo 6 and 7 show the extension I made for the D. It's secured by the original touch but juts out past the keycup and also closer to the E touch. I was afraid it would be weak and unsupported so I used a lot of Sugru. Photo 7 shows underneath the D touch and you can see how much Sugru I used to try and support the new extension. When I play D on this sax now, my finger rests only on the extension and not on the keycup part at all. So far, the extension has been completely stable and shows no signs of getting loose. If it falls off, I can simply make another. The sax is now much more comfortable. Before the modifications, i was thinking of selling the horn but now I love it.
photo 1, high E stop:
photo 2, pants guard: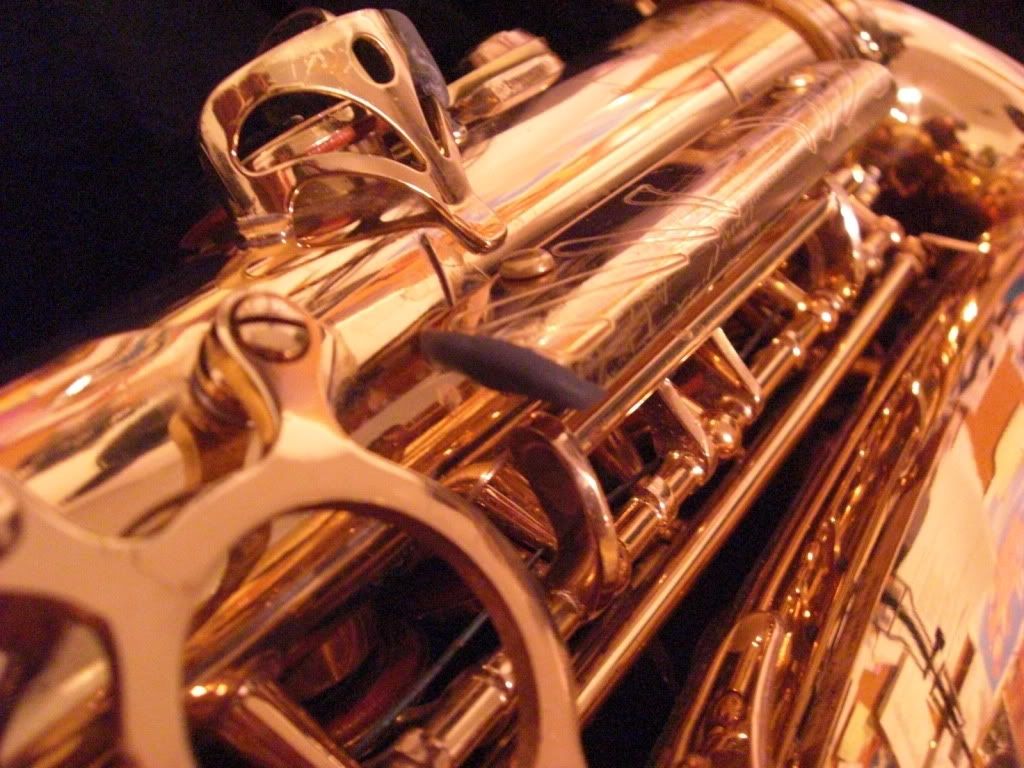 photo 3, thumb cushion: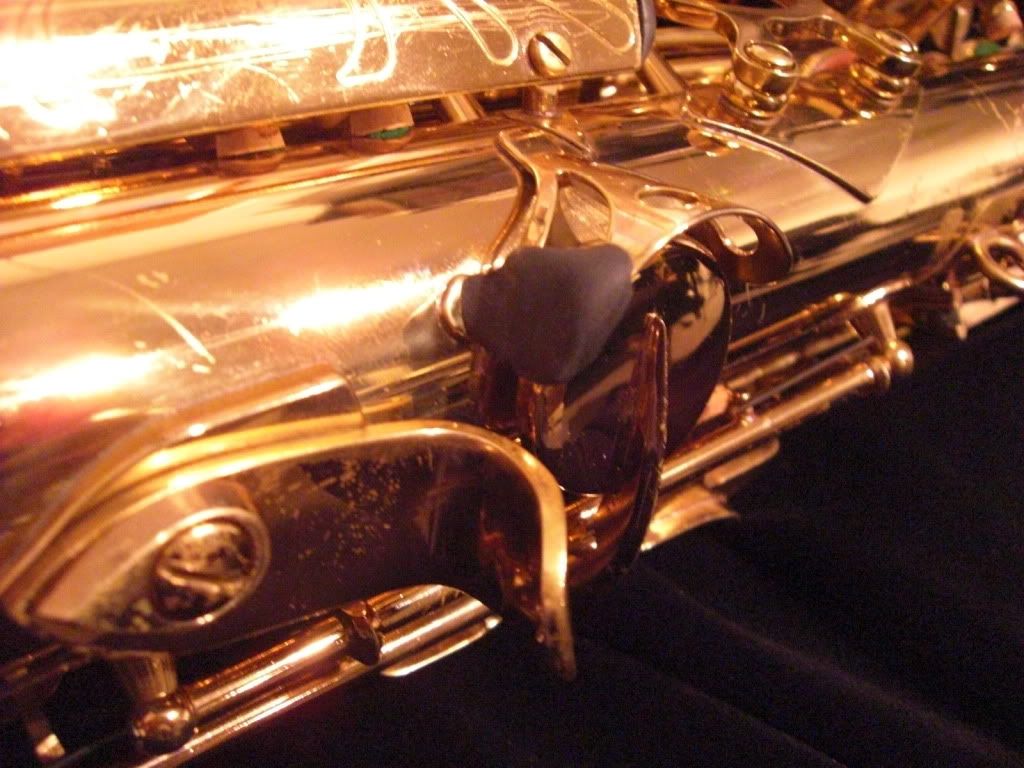 photo 4, low Bb stop: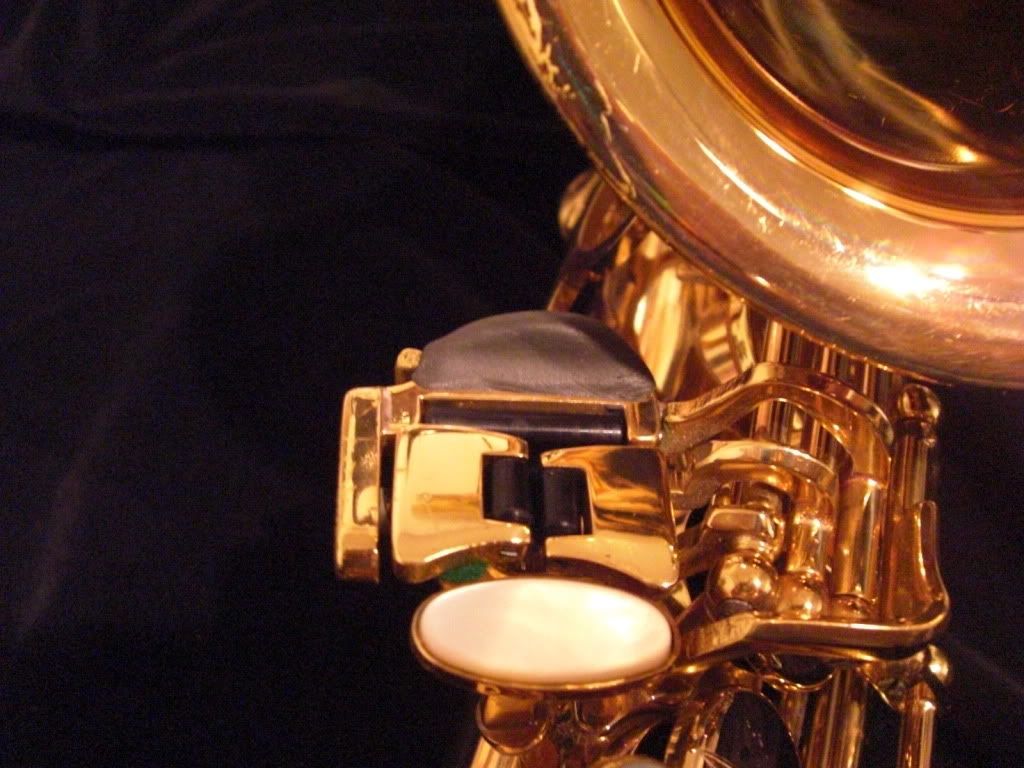 photo 5 right stack with sugru touches: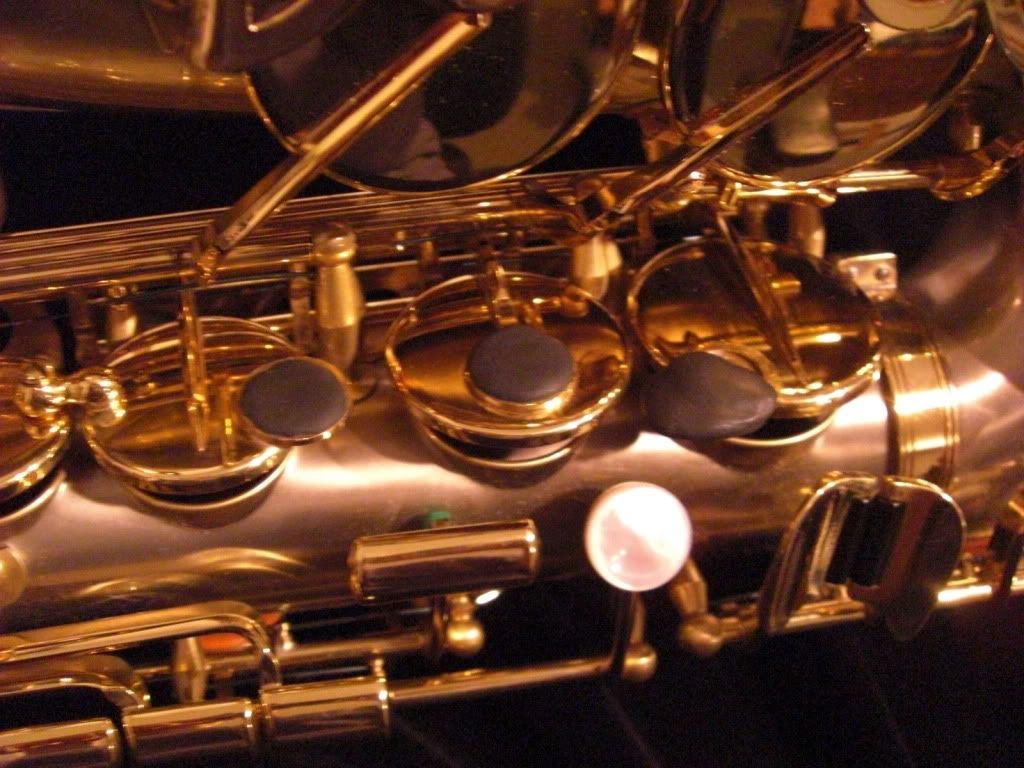 photo 6, D touch extension:
photo 7, D touch extension underneath: