Discussion Starter
·
#1
·
I found this clarinet a couple of a days ago, and it seems to be in pretty good condition. I know very little about clarinet repairing... and it seems to be quite a bit different than sax repair, so I decided to post some pics and ask for some advice here.
To my knowledge, there are 3 different problems with this clarinet. For simplicity, I've labelled them A, B and C.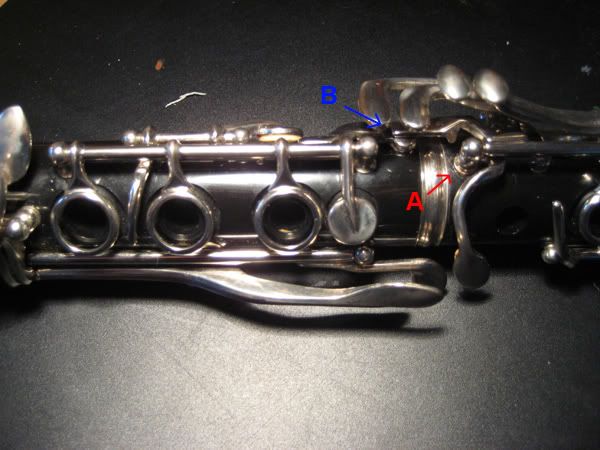 A
: I noticed that this post (located at the bottom of the upper joint) once broke off and sometime tried to fix it with crazy glue. Is this a decent way of fixing it? If it were a sax, it would be a fairly easy soldering job... but I can't imagine soldering into hard rubber. Is there some special adhesive/method to fixing a loose post on a clarinet?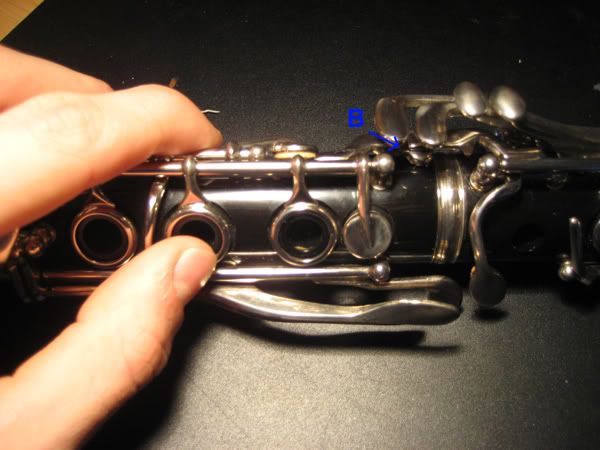 B
: In the first picture, the part labeled B seems normal. If you look in the second picture, when I push those keys down, they do not align properly with the holes. This can clearly be cause by 2 things: poor alignment OR there's a problem at the part that I labeled B in the second picture. That part rises up when the keys are pushed down, but it's rise is restricted by another piece that connects the upper and lower joints. So I'm a bit confused when it comes to fixing something like this. (My explanation for this problem may be a bit unclear, but I hope you'll understand)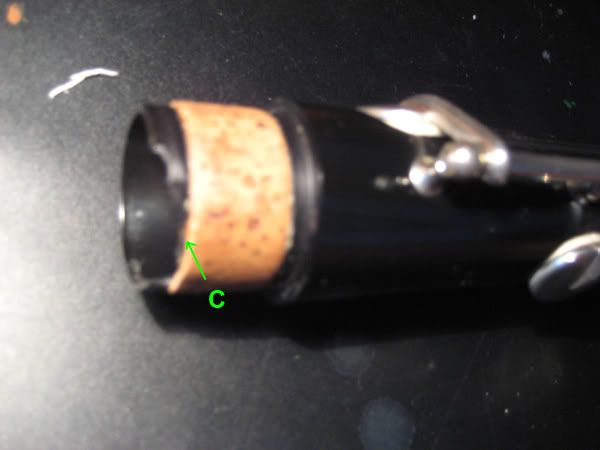 C
: Last but not least, the connection between the lower joint and bell seems to have chipped off. I do not have the part that broke off. Will it affect the sound much if it is just left like that?
I've also noticed that almost all the parts are worn or or torn and need replacement... It's going to be a pretty big job.
Thanks in advance for all the help.