Discussion Starter
·
#1
·
A while back I made a low A extension for my horn, after reading about it on the forum. It was suggested to use 4" PVC tube, so that's what I did. It worked great, but was so heavy it wasn't very comfortable to use. I thought a kraft mailing tube would work much better, and be durable enough. The trick is in tracking down a 4" mailing tube. I had to buy a case (!), but I'm happy with the results. I found a roll of adhesive-backed cork shelf liner, that works great as gasket material. It's a little up from the edge, which allows the tube to rest right against the bell.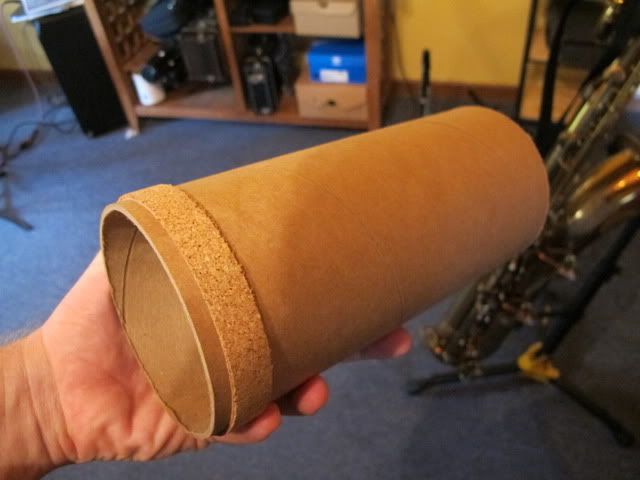 On my horn, a 9" tube gives me a spot-on A. This throws B way out of tune, so you lose that note, but C on up is unaffected.
If you want one, let me know, I'll send you one for $10.