Discussion Starter
·
#1
·
Greetings folks.
Hi, I am Ron, from Singapore.
Just received my Antigua SS4290LQ from UPS today bought from a retailer in the UK.
Appreciate your help here, as I do not know if there are even any sax tech in Singapore. Finding a decent store that sells saxophone is hard enough (only Yamahas), let alone finding a sax tech in Singapore.
Have a few problems and hope you can help with. Just a beginner so pardon me for the lack of knowledge.
1) First problem: The G is out of tune and sounds like something is leaking. Turns out that in the neutral position, the G# is not closing properly. Is this a common problem? Or Have I received a sax that is not set up properly? Or damaged during shipping?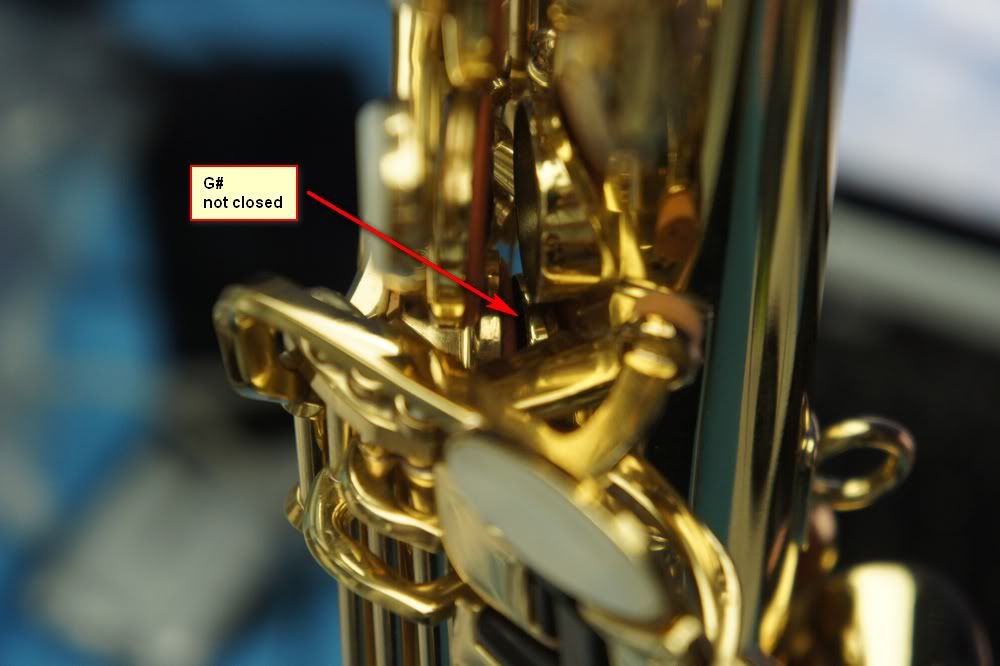 What can I do to solve the problem? I am guessing a few possibilities, so let me know whether these are feasible?
a. Duct tape the nut at "A" to make it thicker such that the hole will be closed. I am guessing this will work but its not a pretty solution.
b. Bend the arm at "B" inwards towards the sax?
c. Bend the arm at "C" inwards towards the sax?
Not so confident in the bending options. What would a tech do in this case?
2) Second problem, its actually my first time playing on a soprano. Notice that when I play D or E key, the sound actually "flutters". Is this a problem with the sax? Or is it a problem with my embrochure? Have tried to look for light leakings but i dont see any leaks in the lower notes.
Appreciate any help I can get. Thanks a lot!