·
Distinguished SOTW Member/Forum Contributor 2010
Got my Allora alto yesterday, its everything I'd hoped for, just wonderful. However I do have a question for you experienced B&Sers out there
Can someone explain what the seesaw mechanism on the G# is supposed to do and how its supposed to be adjusted. When it arrived both adjustment screws (A and B) were backed out so they were not really contacting anything.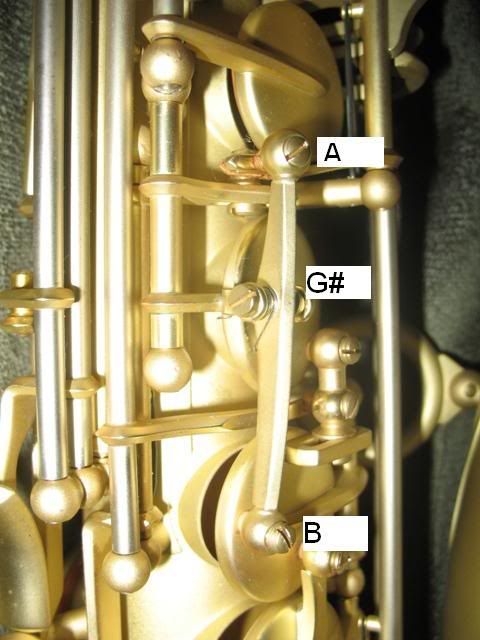 Is this some sort of anti-stick thing for the G#, like a kielwerth, I found an old thread that mentioned this was a helper mechanism to stop it sticking...but dont really see how it would work or how to properly adjust it to get one spring to play off against the other. I guess I need to take a much closer look at it.
Or is it supposed to be set up so screw B is contacting the cup below the G# tone hole to moderate the intonation or something....so that as the G# cup lifts the teeter-totter pushes down a little on the next (open) cup down? Is that all its there for?
Hope this isnt too dumb, any light in the darkness is appreciated.