·
VENDOR "Innovation over imitation"
Discussion Starter
·
#1
·
Brand new 2020 Gen ll design ROBUSTO Metal 7* tenor Mpc.
Phenomenal player and extremely versatile.
Compared with my generation one Metal pieces, these have a slimmer body so that they will fit tons of ligatures, narrower and super comfortable beak, tighter chamber, and brand new facing curves.
The tip rails are thin but purposely not as super super thin as Eric Falcon made them. These pieces have all the power and body that I have wanted from them, and they speak with the right amount of freedom and resistance for me.
This is a fantastic ORIGINAL design, made for my all-around category. Its just a great player that is so flexible for so many different settings.
Heavy gold plate with a German bar stock red and black marble hard rubber bite plate.
Gorgeous hand finishing.
Selling from Florida for $595.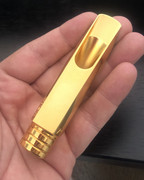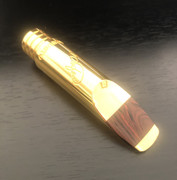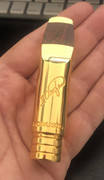 Email me at:
[email protected]