·
VENDOR "Innovation over imitation"
Discussion Starter
·
#1
·
Superb Early Babbitt copy pieces with longer shanks than the originals, and TM stamped on the bodies.
These are really fantastic players top to bottom.
If you love the Early Babbitt HR Links, grab these.
Even, clear, warm, and powerful.
You don't need a big tip to get a big sound!!!
These have a big sound with plenty of power and you don't need a crazy heavy reed either.
These are both VERY fun to play.
$475 each plus shipping
1. 5*
2. 6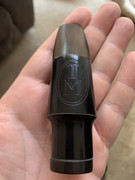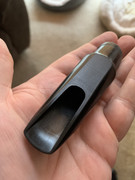 Shipping from Florida
Email me at:
[email protected]