·
VENDOR "Innovation over imitation"
Discussion Starter
·
#1
·
10MFAN "Alto Madness" alto sax mouthpiece....I literally cannot keep these in stock.
I am having 60 of these made in hard rubber this week, and I can offer 17 of them.
No orange ultem in this group.
I am putting posts all over the internet.
This is ALL about the sound.
This mouthpiece has a full-bodied warm sound top to bottom. Plenty of power and volume, and incredibly in tune. Rich sound with body!
This has a great design: slightly scooped out sidewalls, low floor, lower rollover baffle, and bigger chamber thats nice and deep----and its NOT dull or stuffy!
It gets more sound from such an open design than you would ever expect.
All you vintage Meyer and Link lovers hoping for a modern mouthpiece that got it right--THIS IS IT!
1. ALTO MADNESS 5 (.072) X 5
2. ALTO MADNESS 6 (.078) X 5
3. ALTO MADNESS 7 (.084) X 5
4. ALTO MADNESS 8 (.090) X 2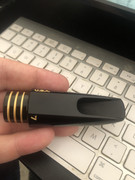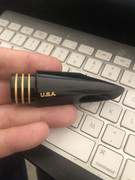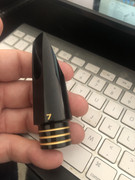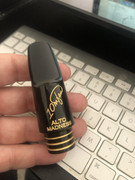 Original design mouthpiece made of the finest German bar stock hard rubber and hand finished by the best.
World-class mouthpieces made affordable.
$365 plus shipping
These will be ready in about 2 weeks, so grab your size while you can.
Email me at:
[email protected]