·
VENDOR "Innovation over imitation"
Discussion Starter
·
#1
·
I have 15 of my Generation ll Robusto metals that I can offer here.
A big group of these is being finished in about the next 2 1/2 weeks.
These are as beautifully made as anything to hit the marketplace. The handwork is superb, and the heavy plating is absolutely gorgeous. Mirror-like finish.
The metal pieces I sell are gold plated with a red and black marble hard rubber bite plate.
I will offer a few of these in silver this trip, as a special offering. Just let me know if you want silver in the next 6 days. After that, I will just tell the plating shop what to do.
These are a fantastic all-around tenor mouthpiece. Not too dark and not too bright and offers the best of everything.
These are $595 each from Florida.
World-Wide shipping included.
Robusto 7 X 2
Robusto 7* x 5
Robusto 7** x 5
Robusto 8* x 3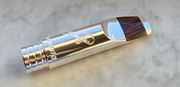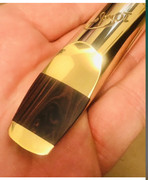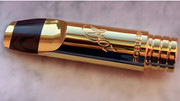 Email me directly at:
[email protected]