·
VENDOR "Innovation over imitation"
Discussion Starter
·
#1
·
1 brand new GORGEOUS 10MFAN Black Widow 8* metal Gen ll being made.
These are as beautifully made as anything to hit the marketplace. The handwork is superb, and the heavy plating is absolutely gorgeous. Mirror-like finish. The tip opening on this is .115.
I can offer this in either SILVER or GOLD heavy plating.
It has a red and black marble hard rubber bite plate.
I have one week for the buyer to let me know which plating they want.
If I don't sell this within the week, I will just do gold plating for this one piece.
A fantastic tenor mouthpiece with a nice punch. It's a great crossover mouthpiece that can be used for jazz or more contemporary. It's a medium height longer baffle with a nice size chamber so it's not thin sounding. Not too dark and not too bright and offers the best of everything.
$595 from Florida.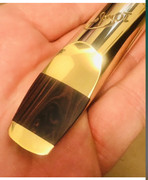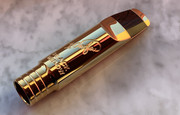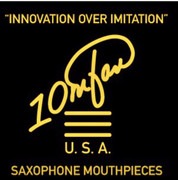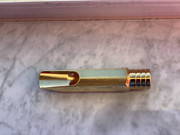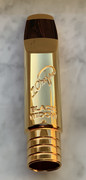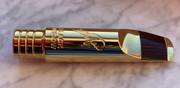 World-Wide shipping included.