·
VENDOR "Innovation over imitation"
Discussion Starter
·
#1
·
Showtime 8 red marble rubber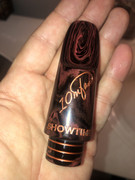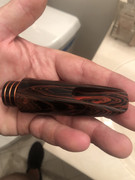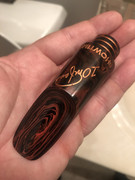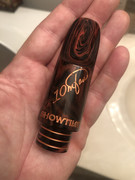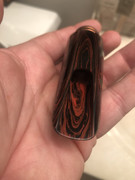 If you want a hard rubber tenor mouthpiece that can do it all, this is a fantastic choice. For me this just beats up on the vintage Links. There isn't a Link Early Babbitt that I would play over this mouthpiece. NOT EVEN CLOSE.
It has focus, warmth, and also power, punch, and brightness ——> with much more flexibility and versatility, and far better altissimo!
I get in vintage hr tenor pieces all the time to sell here, and NONE COMPARE TO THIS FOR ME.....NONE.
Here is the latest SOTW review by SOTW member Marc:

"I started playing an 8* recently and again, as any product proposed by Mark, it is a killer mouthpiece. I played a Robusto in the past but the Showtime brings the concept of mouthpiece versatility yet to the next level.
My playing ranges form soft jazz ballads to loud funk covers with electric bass and guitars all around me.
The Showtime for me has :

- an amazingly rich and colourful core tone that can be shaped very easily
- a strong focus and a perfect balance through the complete sax range (high register is super solid with a nice crispness)
- a huge power and projection potential

These intrinsic qualities make the Showtime probably the best HR piece capable to perform without compromise in any musical style.
I have not tried the Black Widow but the Showtime offers me all I want from a top of the range mouthpiece ... and even much more.

Warning : before you try a Showtime, please blow your current HR pieces before ... as it is probably the last time ever you gonna blow them ))))"


Selling from Florida for $499 with FREE WORLD WIDE SHIPPING
Email me at:
[email protected]