Discussion Starter
·
#1
·
Hi guys,
i have a problem with my band. my conductor wants me to make a solo for eye of the tiger. He gave me some chords to work with. i play the tenor saxophone.
the solo is 8 bars long and each chord is for 1 bar. the chords are the following:
DMi11
Bflat Ma7/D
CMa7/D
DMi11
GMi9
F(ADD9)
BflatMa7
A+7
im currently using this solo. its okay but it dosn't have enough energy and i dont like the feel of it.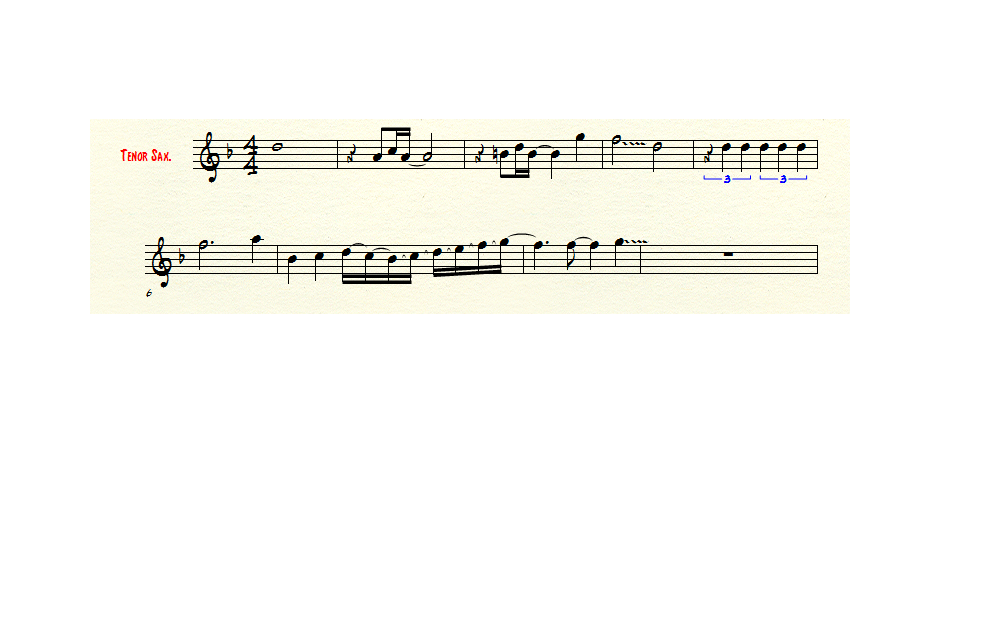 if anyone could provide another example piece for me to try, it would be greatly appreciated