Discussion Starter
·
#1
·
I have recently done some tests of different methods and materials to clean white roo pads that have become dirty. The first photo shows the products used.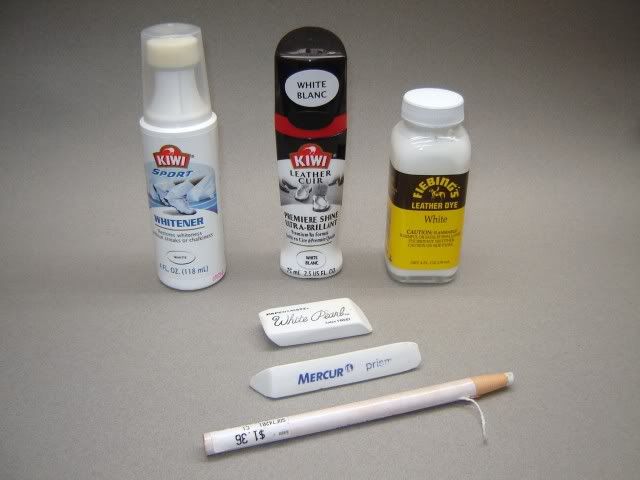 The second photo shows the before and after comparison of the 4 pads that were soiled by rubbing on the tops of things in my shop that never get dusted (I'll have to speak with the maid about that.) The 5th larger pad was stained with oil from key rods.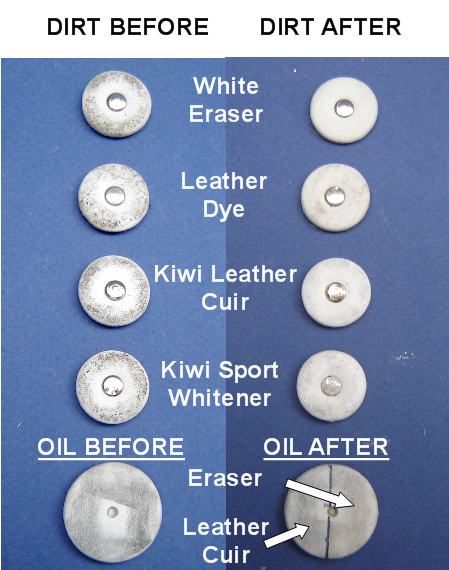 As you can see from the above photos, once the black oil soaks into the white roo leather, you are left with just one choice, and that is to replace the pad. On the dirty pads, the liquid products cover up the dirt somewhat but leave the surface of the pad feeling sticky to the touch.
As shown in the above photo, the most effective method of removing "non-oil" smudges is the one recommended by Curt Alterac, and that is to use a good quality white art eraser. The Sanford pencil style eraser did a good job and is handy to clean the outside edges of pads with the keys still on the instrument. The Mercur Prism art eraser worked the best, and the Paper Mate white eraser was the least effective of the three.