Discussion Starter
·
#1
·
I am glad to have been asked to select the B&I TOTM for november 2020: thanks Peter.
I've chosen "My Melancholy Baby", a popular song published in 1912 and first sung publicly by William Frawley. The music was written by Ernie Burnett (1884-1959), the lyrics by George A. Norton
Scores, MP3 Backing , BIAB file and other resources are avaliable at this link: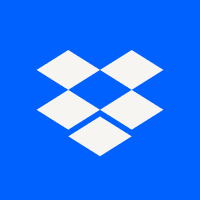 Dropbox is a free service that lets you bring your photos, docs, and videos anywhere and share them easily. Never email yourself a file again!

www.dropbox.com
Numerous recordings of "My Melancholy Baby" can be readily found on Youtube. I have selected some videos, among wich:
Mina, a great italian singer
A funny take by
Red Pellini
: Red is the man that has modified my baritone Keilwerth from LowA to LowBb
Some instrumental
"My Melancholy Baby" by Warne Marsh
some singers
With only a piano accompaniment this old standard, "My Melancholy Baby," written in 1912 by Ernie Burnett and George A. Norton was recorded by Ella Fitzgeral...

youtu.be
Bing Crosby sings a very lovely "My Melancholy Baby" to a sleepy child in Birth of the Blues (1941).

youtu.be
I Noticed that there wasn't a version of Frank Sinatra singing this all time classic on Yotube.So I thought I'd add it for all you fans.If you request anymor...

youtu.be
Provided to YouTube by The Orchard EnterprisesMy melancholy baby · Chet BakerAs Time Goes By℗ 1990 Timeless RecordsReleased on: 2008-10-03Auto-generated by Y...

youtu.be
and
a funny family
Come To Me My Melancholy Baby - Gunhild Carling Live 9-Carling Family Hans, Aina, Max, Gerd, Gunhild, Ulf , Linnea, Idun Carling

youtu.be
I wish you a lot of fun with this nice tune, looking forward to many posts.
Ciao and keep you safe.