This is the first I've seen keyed to G. The F# horns are rare enough.
I have several with later, some much later, serial numbers but this is the first with a G key.
The last pic shows the dual strap ring that all these later horns seem to share.
I'm curious how you figured the 1960 date, Chris. I have yet to find a serial list of any kind for these. The '69 fire seems to have put the kibosh on compiling one. I do have a couple with dated original warranty cards, but I'd have to root through a bunch of cases to find them.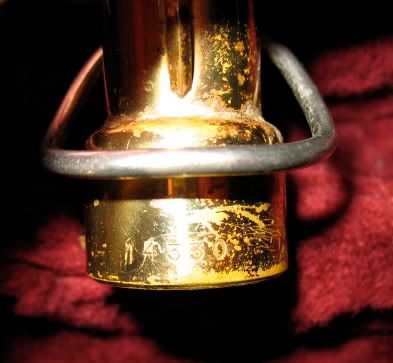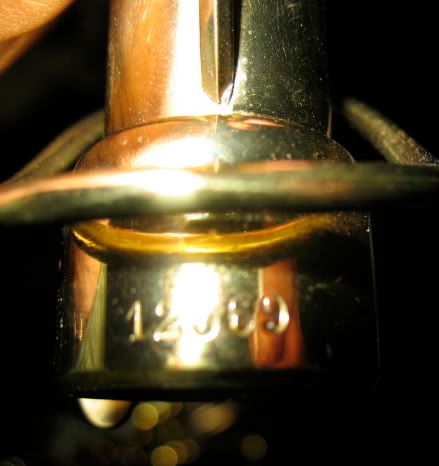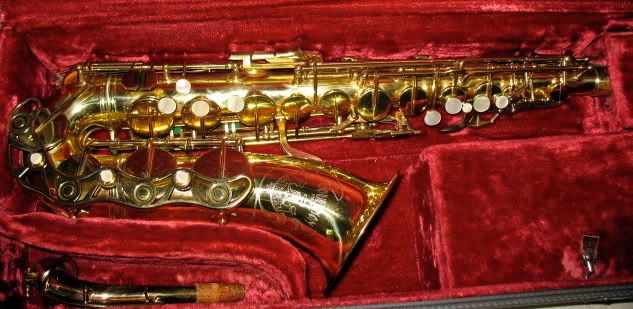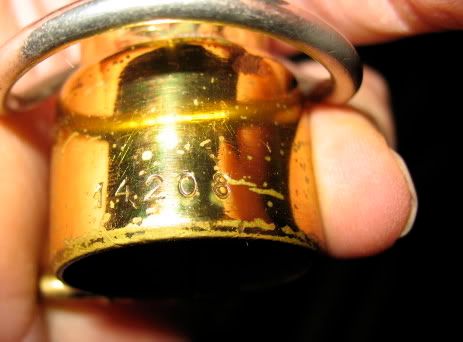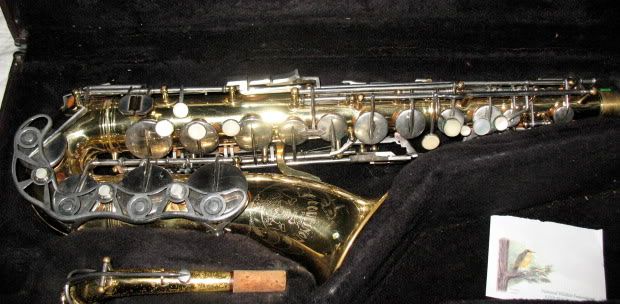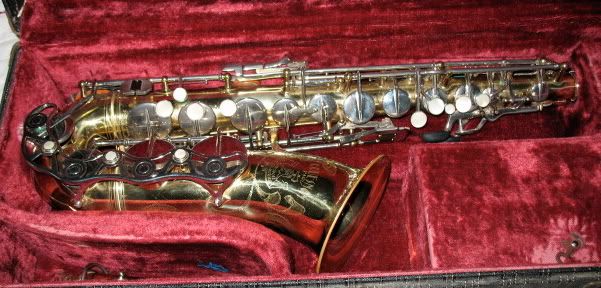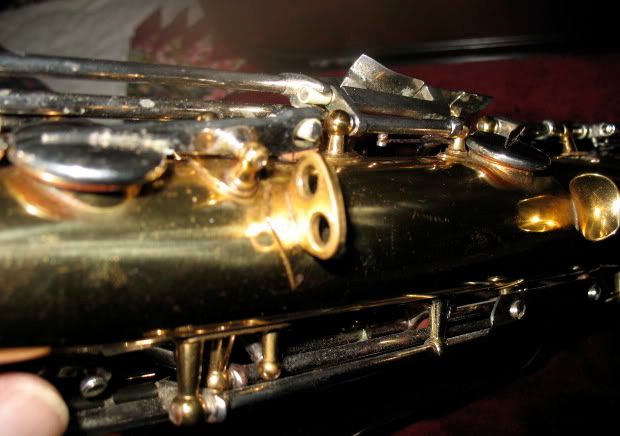 Gandalfe: edited to fix screen splay by extending pics on one line.