·
VENDOR "Innovation over imitation"
Discussion Starter
·
#1
·
Hi,
I hope everyone is well and staying safe.
These just came in and they are spectacular looking and playing.
These are heavy gold plated with a red and black German bar stock marble hard rubber bite plate.
These all measure .108.
1. Robusto 7**
2. Robusto 7**
3. Robusto 7**
4. Robusto 7**
These play warm and full with some nice punch when you push it. They are not bright. These are FANTASTIC all-around mouthpieces!
I put them up against my stellar Florida Links here, and for me they just outplay them.
The black O-rings can easily slide on and off depending on the look you want.
Shipping is from Florida
$595 with free shipping worldwide.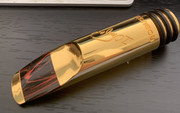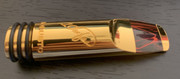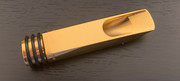 Email me at:
[email protected]