Good point on the snaps. That will make the price higher, so we need to know that.
There was an earlier thread about how long they used the snap in pads and screw in springs. My tenor 505xxx puts it about 1969 and this thread had an alto slightly later still with snaps and screw in springs.
This has been discussed that it will be cheaper to have the snaps removed and more costly to keep them. The consensus seems to be that the sound is fine either way. But depends if you want the horn like it was then. I love the story of the family connection of your horn. And I tend to like to keep things as they were originally intended - so I kept all the snaps in mine. This definitely added to the cost of repading.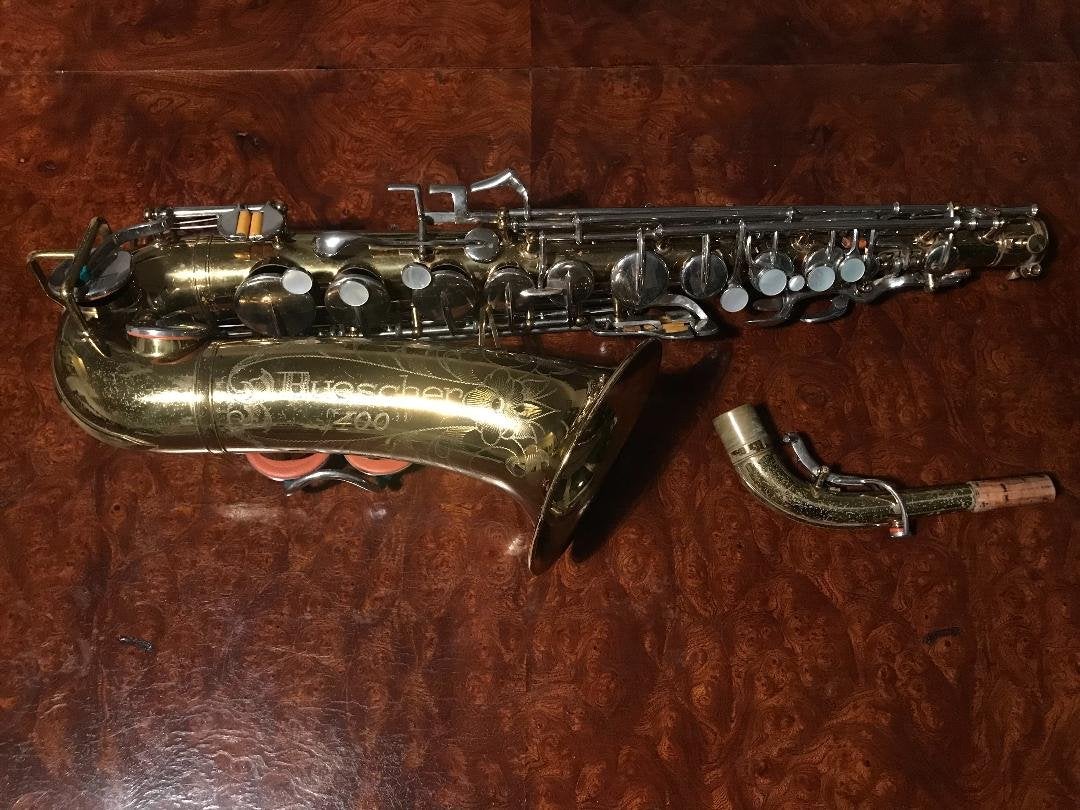 I've just got a Buescher 400, Selmer 1st Gen. serial #520XXX It seems it has Norton springs, they are threaded and not tapered. One seems gold plated. Not sure if they are original. My question is do you think it used to have also snap-on pads? The previous owner changed them to leather pads...

www.saxontheweb.net