·
Distinguished SOTW Member
@Stoopalini
welcome to SOTW. You're going to have a great time repairing this fine C melody.
It's a 1923/24 in what looks like nickel plated finish.
Have you ever made a jigsaw puzzle? I don't believe they come with instructions ! Don't freak out about all the key parts not going back together. put them in one big pile. Then refer back to your pictures to sort them out. You will learn much quicker this way. Do keep all the hardware in the same sequence/ order. Make yourself a caddy from scrap wood.
Although not exactly the same Saxophone here's a quick primer.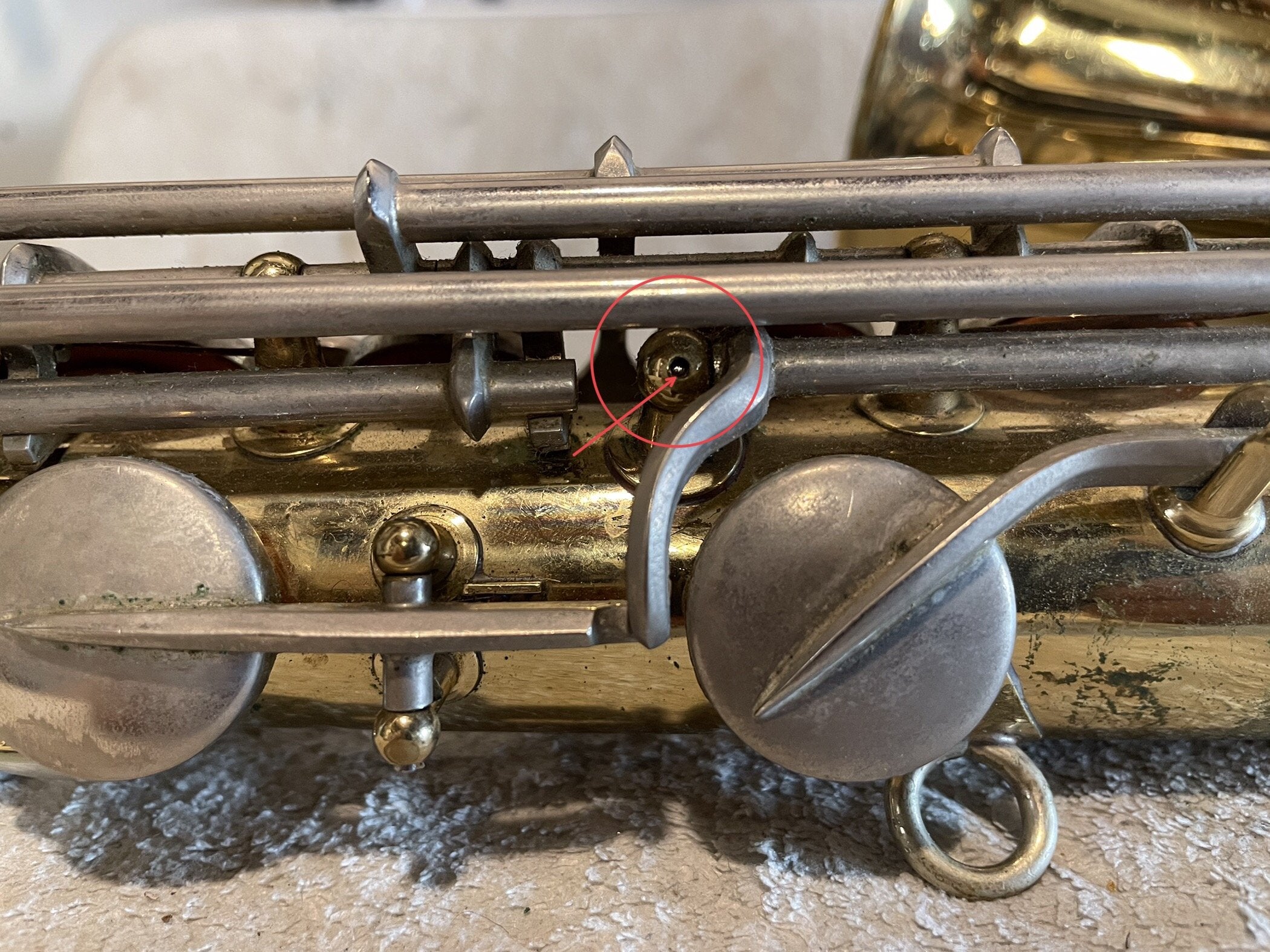 A few months ago I did a numbered disassembly on a 14m Director aka Shooting Star. This works for me but may not be politically correct. Before I started I did a full review. Measurements of key heights and "to repair " notes. Take lots of pictures to help yourself later on reassembly. Start...

www.saxontheweb.net
Make a spring tool. Lots to learn from Steve Howard.
What little I can see down the body tube picture does not appear that it is bent. Still take LOTS of pictures! Make notes of the cork thicknesses and locations. Can be done directly on the pictures. Note the height opening of the keys. Typically it is a unnecessary to level rolled tone holes. I am unfamiliar with the source you listed for pads. As others have suggested the Music Medic pads are a good quality and they are service oriented people. I suggest going with the soft feel pads. Not the soft feel thick or regular tan. The soft feel have a little more give for the DIY repairer. Although I wouldn't hesitate to give Neo pads a try. I just can't recommend them as I have no experience with their use.
Matt Sthorer has some excellent videos on servicing the neck micro tuner. Pay special close attention to the set screw position in the retaining ring !
Once you have it apart clean it in the bathtub in tepid water and Dawn dish soap. If you use a brush be gentle so you don't end up with swirl marks in the plating. You can use a long brush to clean out the interior.
Regarding getting stabbed to death by the springs. Learn to pick up the instrument by the bell end. There's no springs in the bell 😉
You're welcome to send me a PM if you get stuck.
Good luck on your repair journey.