·
VENDOR "Innovation over imitation"
Discussion Starter
·
#1
·
My 1st rollover baffle powerful tenor mouthpiece available for pre-orders now.
Introducing the Chameleon
I'll be offering these first big batches in 7*, 7**, and 8* tips.
Your choice of the German bar stock hard rubber or the orange Ultem. $395 plus shipping in either material.
This piece is free blowing with a huge sound and tons of volume available. Yes, with a rollover baffle!
For all of you guys who don't like step baffles, let me show you how it's done.
The sound is focused and huge with lots of flexibility. It can certainly be used for anything from jazz to pop.
SO VERSATILE!!!
The first guy to try this told me it reminded him of a Freddie Gregory Mark III HR that he used to own, but said this was even better! I appreciate that. This will be a big hit.
Here are pictures.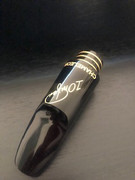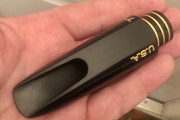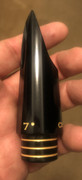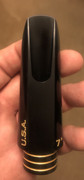 If you like the epoxy rollover RPC pieces, Freddie Gregory Mark III, and other powerful rollover baffle pieces like that, you will absolutely love this.
Email me at:
[email protected]