·
VENDOR "Innovation over imitation"
Discussion Starter
·
#1
·
I am INCREDIBLY excited!
My Gen ll updated Robusto metals are done at the plater, and will be here over the weekend.
We have updated everything with these and they play FANTASTIC!
I have one here that I've been using for a month, and it is such a complete joy to play.
STELLAR!!!!
I've always enjoyed hard rubber more than metal, but I have to admit, I could play this metal Robusto full time and never turn back!
Perfect body size to fits tons of ligatures, full-sized red marble hr bite plate, gold plated, adjusted side rails and tip rails, undercut the tables, chamber tightened up for a greater core...etc.
These are FABULOUS...I could not be happier.
I can offer 6 of these here at SOTW. These are above and beyond the orders that have been filled:
1. ROBUSTO 7*-----.105
2. ROBUSTO 7*-----.105
3. ROBUSTO 7**------.108
4. ROBUSTO 7**------.108
5. ROBUSTO 7**------.108
6. ROBUSTO 7**-- -.108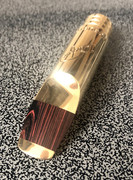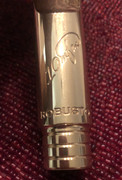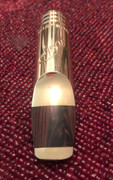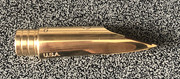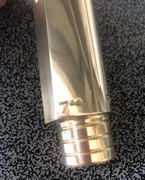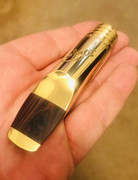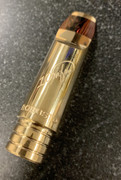 SELLING FROM FLORIDA FOR $599 PLUS SHIPPING.
EMAIL ME AT:
[email protected]